Our story
Windrush Custom Homes is owned and operated by Stephen C. Platt, Jr. and R. Jeffrey Burgfechtel, Esq. Steve brings extensive experience in residential construction, having personally built over 500 homes in his career and has been responsible for the quality and construction of over 2000 homes. Jeff is an attorney, who after personally experiencing the quality and commitment shown by Steve and his team at Windrush Homes when they built his own home, joined forces with Steve to take Windrush Homes to the next level. They are both intensely focused on growing the company while maintaining the same high standards of quality, personal interaction, attention to detail and total customer satisfaction that has made Windrush Homes a highly-sought after builder.
Windrush Homes specializes in working with professional athletes. We understand the unique complexities that come with building for a professional athlete. We work to build lasting relationships with both the athlete, their managers and agents.
Leadership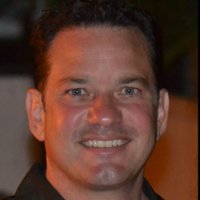 STEPHEN C. PLATT, JR
Stephen Platt has enjoyed a successful career in home building before starting Windrush Custom Homes. He has a degree in Managerial Finance from the University of Mississippi. Stephen has been in the home building industry for more than 20 years. During this period, Stephen has won numerous awards, including Builder of the Month several times, Builder of the Quarter three times, Most Cost Efficient Builder, All-Star Performer two times, Shooting Star Award of Achievement, Community Team of the Quarter numerous times, Cost Buster Award two times, Most Homes Completed in a calendar year, and Outstanding Builder Award. creativity and entrepreneurial spirit.
Throughout his career Stephen has had the opportunity to start new communities all over the DFW area, restructuring communities that were in trouble, and training countless new construction managers using techniques that he developed to facilitate the homebuilding process. He is consistently able to build within budgets, keep construction times down while meeting or exceeding homebuyer expectations. Stephen once closed 34 homes in the 4th quarter of 2000, with 100% saying they would recommend Stephen to build another home. This provided a springboard to being promoted to Area Construction Manager. Stephen's training in The United States Navy with the Construction Battalion (Seabees) provided him with his first and most valuable training in construction. The Navy taught him that any and all jobs at hand must be done right the first time. While in the Navy, he was awarded 2 Letters of Commendation, and was selected as Reserve Non-Rated Seabee of the Year in 1991. He received his Honorable Discharge in 1995.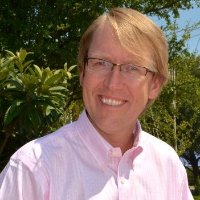 R. Jeffrey Burgfechtel
R. Jeffrey Burgfechtel (Jeff) together with Steve Platt, Windrush Custom Homes, Inc. has been building luxury custom homes in Dallas, Frisco, Prosper, Allen, Fairview, Lucas, Celina, Flower Mound, Southlake, Westlake, The Colony and surrounding areas. He takes pride in building only luxury custom homes with a passionate attention to detail, personal attention, trustworthiness and dedication to building outstanding homes for their clients.
Prior to joining Windrush, Jeff was Managing partner responsible for all business activities at the Law Offices of Burgfechtel & Parent, a firm specializing in family and domestic relations matters throughout western Wisconsin. Jeff was also a instructor at the University of Wisconsin - Stout, where he taught business law.
Check out our latest interviews
Testimonial
You all made building a home a fun experience as opposed to the negative experience that most people have when building a home. We could also tell that you all were very dedicated to making sure we were happy every step of the way. We could not be more pleased with the house and our decision to have Windrush build our home.

Stefani
I want to formally thank you for making our homebuilding experience so positive. I have built before and can say emphatically that this was an even better experience. You were attentive to details and offered great suggestions to our design. Most importantly you built a quality home exactly the way we wanted it and you did so "on time" and "in budget." The fact that there were no budget overages (other than some upgrades that I later added to the project) and that there were no delays was very positive. Most important though was that fact that there were no corners cut. I watched daily and the quality of your people was outstanding.

R. Jeffrey Burgfechtel, Esq.
Steve made us feel comfortable from the first meeting and because you had prepared ideas at our first meeting. We were surprised when we came in and you had not only already been by to look at the lot (no one else we met with had) but already had a plan in mind for how to build on it. We also could not believe how easy the entire process was. Every step of the building process validated our decision.

Kelly
I would like to say that my husband is in the home building industry too, he could really see how you went above and beyond what a normal builder would do. Many people don't see your extra touches, but Ron was able to pick right up on them. The other homes we looked at didn't even compare in quality to yours. It was far above the rest! You were great working with us after the sale, too. Whenever there was a question all I had to do was call. Thanks for being there and for all your help in making the move to Texas a whole lot easier. Having a great home made the transition go much smoother. Thank you Steve!

Cyndi Powell
Our small company hired Windrush to build our commercial office to be the new home for a law firm and other professionals. Now more than a year after we moved in, our clients continue to "ohh" and "ahh" upon entry at how beautiful and professional the space is. Throughout the construction process Steve was attentive, responsive, and always available to answer any questions and to deal with the issues that came up. My partners and I now agree that of all of the decisions made for the issues we faced beginning with the bidding process, the best decision we made was hiring Windrush. I highly recommend Steve and his team for any residential or commercial construction project!

George Crumley
Steve did an outstanding job of building out our law firm's office building. From the first day we even began discussing the project, Steve proved to us that he was a cut above every other builder I had ever worked with in terms of experience, quality, transparency and communication. He and his team were very easy to work and communicate with and they offered good and honest advice on all aspects of the construction process. Also, Steve's sub-contractors were skilled, reliable and experienced (with no on the job problems that seem to be a part of most construction projects). Further, Steve's attention to every detail of the project was evident both during the process and upon completion of the project, given the final results. We were and still are (a year later) very pleased with the project Steve completed. He provided us a law office with a custom home look and feel at a price that was substantially less than we expected to pay. I highly recommend Steve and his team for any residential or commercial construction project!

Nicholas J. Nuspl
We used Steve Platt and his team at Windrush Custom Homes to finish out our office condominium in Allen, Texas. The building process was amazingly smooth and we are ecstatic at the custom home-like finish out! There is not a week that goes by that we don't get a compliment on how nice, warm, and inviting our office condo is. With that said, I have recommended Windrush Custom Homes to many of my friends, clients, and business contacts. Thanks for your professionalism and your attention to detail Steve!

Ryan Richardson- Texas Independent Insurance
Call us today for more information